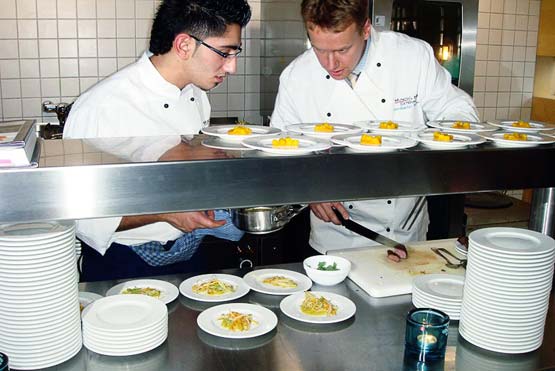 Canteen
Kenneth Gjerrud and his team present the entire international and Nordic cuisine at reasonable prices in the Felleshus in the Nordic Embassies.
Our canteen with Nordic and international cuisine is on the 3rd floor of the Felleshus.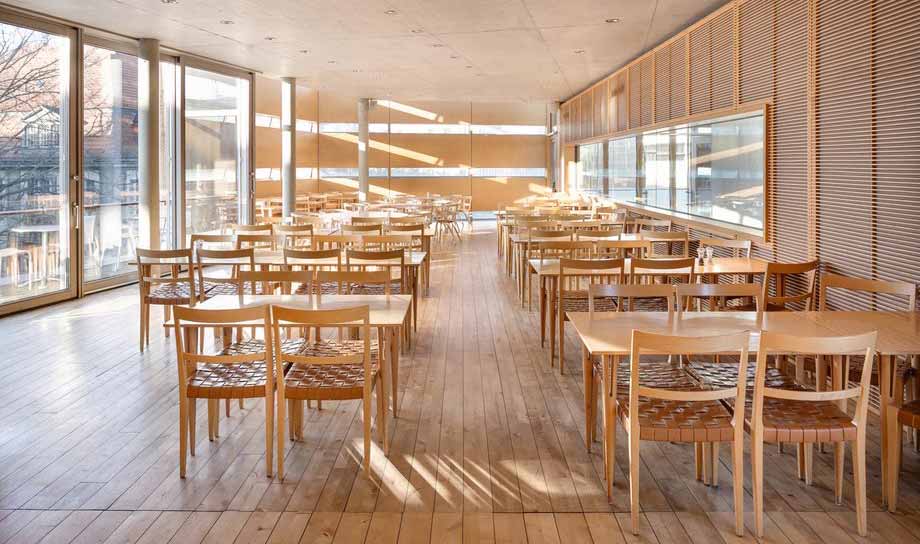 We offer three different lunch dishes every weekday–daily fresh fish and a vegetarian dish. In addition typical for this country Smørrebrød, pastries, fruit, hot and cold drinks as well as Nordic beer and Aquavit.
In summer a terrace and balcony are also open.
Opening times:
Monday to Friday:
10.00 a.m. – 1.30 a.m. and 01.00 p.m. – 03.00 p.m.
(11.30 a.m. – 01.00 p.m. for Embassy employees only)
Closed on weekends and public holidays